Welcome to a new era of rich animations for web and beyond!
Engaging Content, interactive storytelling, games, configurators, eye-candy... the demand for rich animations and interactivity is high. This is not only but essentially true for the modern web. A fascinating but at times also daring challenge, time consuming and requiring coding skills - unless you have the right tool.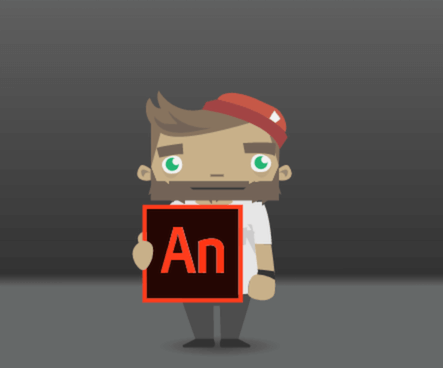 Adobe has understood what has long been missing and offers with Animate CC the right solution: An authoring tool that allows you to design, animate, add interactivity and publish for multiple platforms - including HTML5. We were intrigued from early on and have been tinkering with the tool for several months now. We are proud to present some of the results here on Tour De Animate - to share it with you, the creative community. In short, Animate CC is a VERY promising tool for the modern web, so let's take a closer look…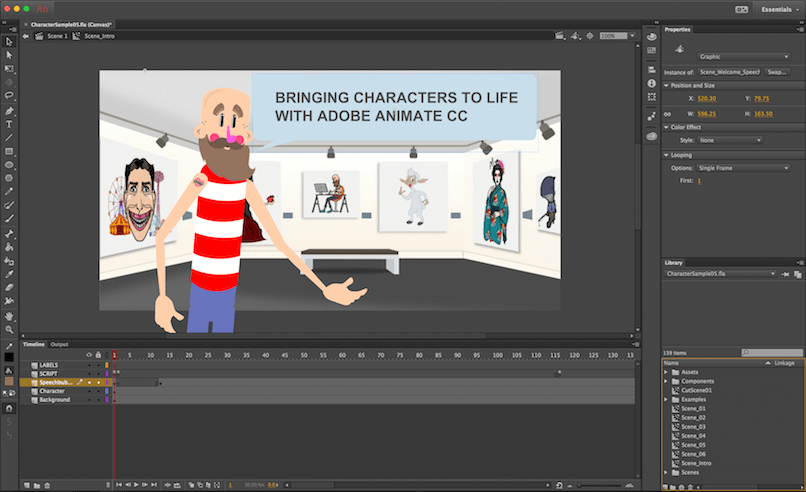 Animate CC is not yet another authoring tool. Whereas other tools for the web mainly focus on CSS and DOM manipulation (animating plain HTML elements), Animate CC follows a different strategy and relies on newer and more promising web technologies such as Canvas, WebGL and SVG animations. As native HTML elements, these technologies are also part of the web standards and are therefore supported on all modern browsers and devices.
Canvas, SVG and WebGL offer first class design surfaces, so that you can work with real shapes, strokes and paths and modify each and every pixel or path segment. Even 3D is possible with WebGL. Yet there has not been a suitable tool with a visual design surface that supports these technologies and allows you to visually create and animate in this context.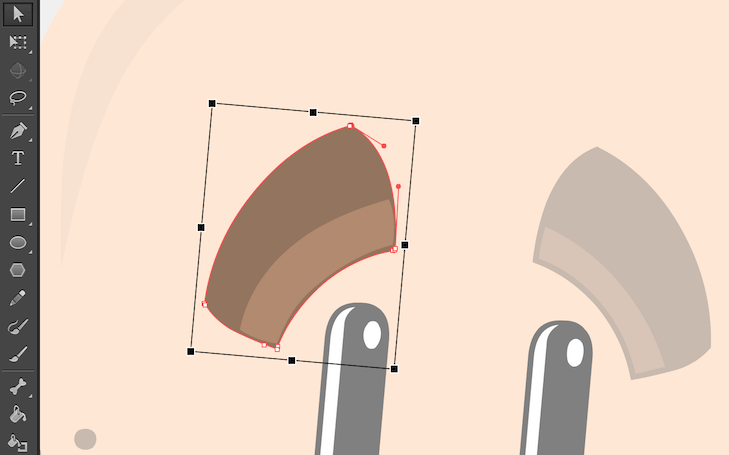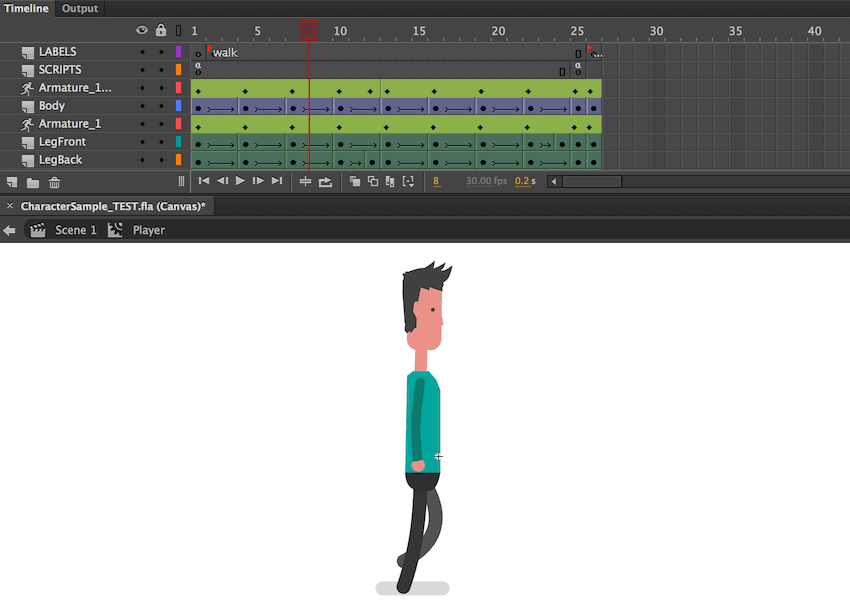 As authoring tool, Animate CC gives you full control over these design surfaces. Create like in Illustrator and orchestrate animations like in After Effects. This means getting production ready, having the necessary support for large scale projects and the appropriate infrastructure, with a UI and design surface plus timeline that gives you full control over design, timing and actions - with vector art brushes, full support for graphic tablets, versatile tweening options exchange with other Creative Cloud tools through creative sync and deep integration of Adobe Stock and much more...
As a truly versatile tool, you are not limited to Canvas, WebGL and SVG as export options but can also output up to 4k video and first class Flash and Air. Want more? It comes with an extensible architecture for custom platform support.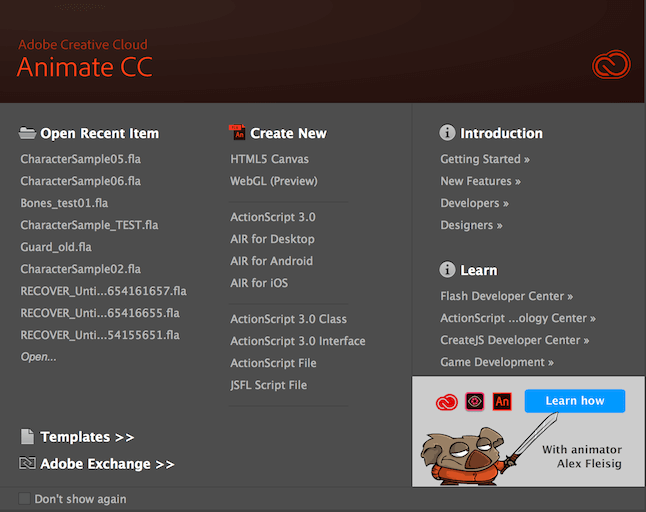 There's more: It is also a HTML5 ad solution: The output complies with latest Interactive Advertising Bureau (IAB) standards, a long requested and vacant field.
This is why Animate CC is the premier animation tool for the web and beyond.
Intrigued? Then you have come to the right place. Browse through the samples to get an impression on what Animate CC is capable of in terms of the modern web. Download these samples for free and start exploring this fascinating tool right away.
Happy Animating!